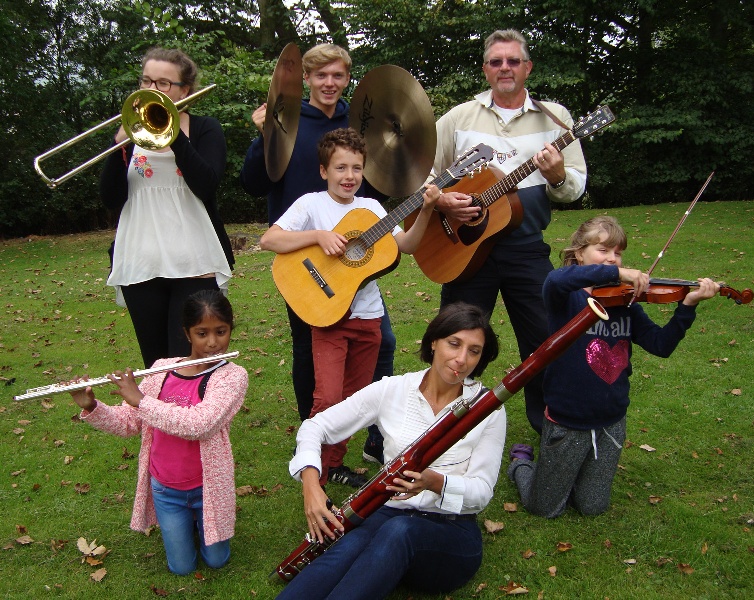 Skipton Music Centre provides the opportunity for Musicians to experience the pleasure of playing with others in grouped ensembles.
The service is open to all, with ensembles grouped to suite a range of musical abilities.
Whether you are new to the world of playing music, or just want to get back into playing again without the pressures of one-to-one tuition Skipton Music Centre provides an open door friendly environment to playing an instrument.
The service is primarily geared towards young people, but within each ensemble there are older more experienced players who themselves attend both for their own personal pleasure and help to provide experience to the younger members.
The Centre meets in normal school term time on a Saturday morning at Ermysted's Grammar School. Please come along and sit in to one of the rehearsal classes if you are unsure in any way, and see at first hand the relaxed and pleasurable way that players of all abilities come together.